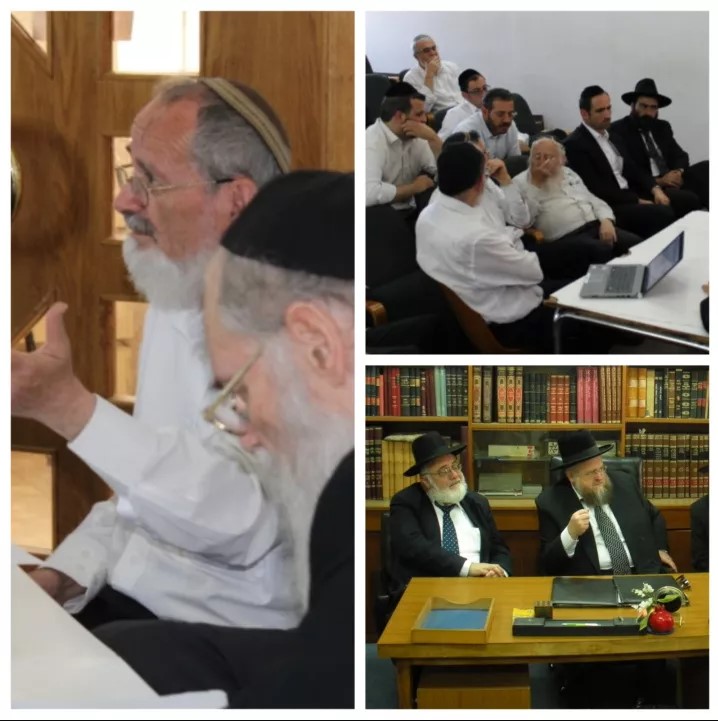 Some of the greatest rabbis in the Torah world sit there: Rabbi Zalman Nehemiah Goldberg shlit"a and other rabbis who are worldwide accepted religious authorities.
Questions are brought to them from the world in general and Israel in particular via fax, telephone, mail, and in person. Enquires come from the world of rabbinic, medicine, and academia.
About two hundred selected responsa have been published in a book called "Peninei Horaa" edited by Rabbi Noah Landsberg, Rav of Zefira settlement, who is a graduate of the institution.
Another book that includes rulings from the Beit Horaa by Rav Z. N. Goldberg is called "Binyan Ariel" and was also edited by Rabbi Noah Landsberg and Rabbi Yair Lerner.
It is an experience to see dozens of Torah scholars filling the auditorium while the Beit Horaa is in session and receiving a live lesson in applying rabbinical teachings in practice while the halachic deliberation is taking place in front of them.
Because of the departure of the genius Zalman Nehemiah Goldbergzel Zacal, there is no public appeal to the Arbitration tribunal and appointed to the court of arbitration until the rabbi who deserves the position is appointed.
Telephone:  02-6416166
Fax:  02-6432955
Email:  [email protected]
Mail: Ariel – United Israel Institutes
Hapisga Street 5 , PO Box 16002, Jerusalem 91160